---
Katie Anderton finds Pigneto the coolest neighbourhood in Rome by far.When I moved to Rome I didn't have a plan as such, I just knew that I wanted to learn Italian and after spending five years in the big smoke I wanted out!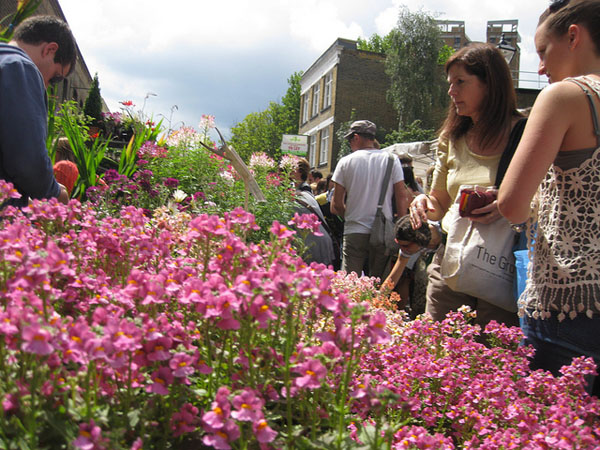 I'd become so 'Londonised' that if anything took longer than three minutes it would become such an affront to every sinew and pulse in my body – this was not a good sign. Others were more subtle, for example I began to realise that I'd only eat in places reviewed by AA.Gill, or spend Sundays with bunches of flowers under my arm at Columbia Market. My illusions of grandeur were becoming a little ridiculous and without knowing it I'd turned into a Sunday supplement cliché. (Image above Columbia Market, London. RubyGoes via Flickr)But I wasn't about to give up my Times-reviewed snobbery just yet. When I started to look for areas to move to in Rome I ignored the typical credentials. Safety, transport and parks were quickly replaced by search phrases such as 'the East-London of Rome' or 'Rome's Williamsburg' and then I'd go through millions of pictures on Instagram tagging #coolrome #Romaalternativo #bohemianwithlimitedhipsterstryingtoohardplease.

Images Pigneto, Rome. Oggie Dog via Flickr
Finally, I found Pigneto Rome, a little village-like area just outside of the Aurelian Wall. Named after the funny umbrella pine trees scattered all over the quartiere, Pigneto is a breath of fresh air in the relentless tourism of the eternal city. It was once a very typical working-class suburb of Rome with a notorious reputation and a bad attitude. So as a 'Scouser' (that's a person from Liverpool in the UK for the uninitiated) I instantly feel in love with its bad boy image. Its cocky old people who stare at you without shame, its tattoo covered crowds who drink excellent Syrah from the bottle on Via Del Pigneto, and especially the old woman who knits coats for the bike rails and sells nuts in the street. As an area its integrity is priceless.Pigneto Rome has its own micro-culture without the peer pressure of Kruezberg or Dalston. Fashion stylists don't get taxi's from their houses in West London to drink in the ghetto, nor do singers/bloggers/models/stylists/artists move here because like in Berlin they get credit for it. It's genuine, it's Italian, and believe me they ain't trying to impress no-one.
In saying that the area is still full of charm. Almost like you'd imagine Paris to have been when it really was Paris, with cigarette smokers contemplating Proust and Sartre with coffee stained coats and complicated love lives. Well Pigneto feels in some way like that but with raised voices, lots of hand-gestures and fiery tempers.Its streets are blocked with a mixture of 30′s and 70′s high rises which lend the area a particular gritty edge. Although amongst the harsh concrete are pockets of pretty little villas and impromptu gardens which make it all the more higgledy piggledy. You'll find old Nonna's beating the living hell out of their rugs out of a window and shouting down gruffly at their grandchildren down on the street, or old men lighting candles for flower adorned Madonnas on street corners. Pigneto has a real generational vibe with family life paralleling the art studios and make shift hang-outs of the next generation. Via Castruccio Castracane in particular is known as a place full of 'poet-types' and artists with tiny lofts filled with books, drinking wine on single chairs in the middle of the street right next to Necci.Necci- Is the most delicious place to go in the whole of Rome, and the most pleasant. Opened originally in 1924, Necci was once not only a favourite of Pasolini but also provided the backdrop to Accattone. In the 60s when Italy, and in particular Rome, was enjoying a post-modernist Renaissance – Necci was the place to be. Now English chef Ben Hirst and Italian Massimo Innocenti have transformed the café into a gastronomical paradise. From early morning on the wrap-around terrace with a caffe and a homemade pizzelle, to a soft-lit evening in the mod chic setting with cool tunes and divine food. You must try the scallops capesante alla piastra with pig-cheek and porcini mushrooms, or the duck breast petto d'anatra with red lentils. The place even has a resident cat who likes to greet the guests as much as the owners.
Another Pigneto gem...
Casoli – This is a three generation run deli on Via Sampiero di Bastelica Open since 1964, Casoli sells the best formaggio and salumi and homemade pasta for miles around. Inside, the shop is split into two sections. On one side is the kitchen were they make the fresh fettucine, trofie and basically every different type of pasta under the sun. And then on the other is a beautiful but intimate delicatessen. From the grandfather who stands over his meat counter amongst the cured legs of Prosciutto, and racks of salumi and salissce down to the son who tempts customers with all the fresh formaggio. Try the ricotta or the burrata and you'll end up buying half of the shop. They also have a section of home-made salads with a twist and incredible home-made pastries that the Grandson makes in his kitchen next door. But be careful, compared to some other similar establishments in the area everything here is completely organic and biological so it does have a bit more of a price tag.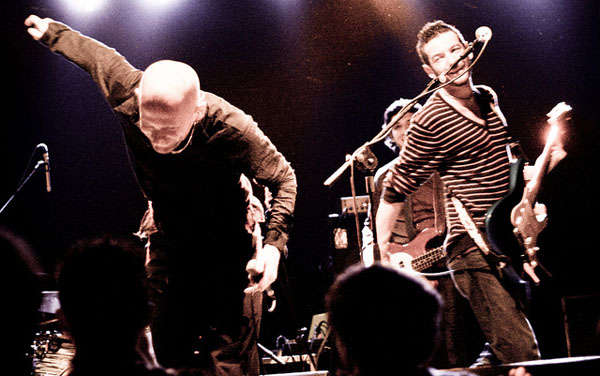 Image Circolo degli Artisi, Rome. Daniela Vladimirova
Circolo degli Artisti
Circolo degli Artisti is a super eclectic music venue set in six lush gardens between Rome's train tracks and the remains of an ruined Imperial wall. With two main dance halls and about six different bars the place is a total labyrinth. From rockabilly to punk, strolling around vintage markets to catching kick ass bands such as The Courteeners, Circolo attracts not only some of the biggest names in the business but also a really cool artsy underground clientèle that lets you know that this place has it's pulse firmly on the Zeitgeist. When you're not listening to the bands or dancing away you can wander down to the lawns which are full of gazebos and intimate cave-like alcoves to relax and unwind with a Mojito. In the summer they also have a large screen and projector playing old school black and white movies.
Katie Anderton
is a contributing writer at Just A Platform, an international cultural platform.
www.justaplatform.com
---
---